Events & Activities
Cold Springs Family Center
4th Annual "Lights of the Valley"
Saturday December 8th, 2018
2pm-6pm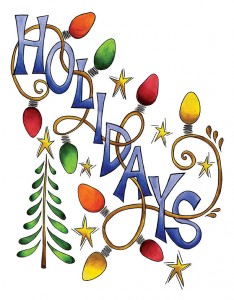 It's the most Wonderful time of the Year……
                              Join us as we celebrate the season with some favorite holiday traditions!
Holiday Shopping: Vendors & Crafter booths (2pm-6pm)
Tree Lighting Ceremony & Caroling (6pm)
Santa Claus! Free photos with Santa (2-5:00pm)   (Santa photos generously sponsored by Harrah's Realty)
Holiday Shopping: 2pm –6pm
Still looking for that perfect gift? Shop over 30 local crafters & vendors to find that special something! Support your community & shop local!
 Gingerbread House Contest: 2pm-5:00pm (Judging)
Create your own gingerbread house and bring it to the center between 9am-1:30pm on Saturday, 12/8. Be as creative as you want just be sure that it is at the Center by 1:30pm on Saturday. We will announce the top winners at the tree lighting ceremony.
 Tree Lighting Ceremony & Caroling:  Starting at 6:00pm
Help us light up the Valley with our own tree lighting ceremony. Feel free to bring a decoration to add to the tree! We are thrilled to have the choir from the C.S. Valley Church joining us again this year to lead us in some festive Christmas carols.
Donations Welcome! Like to bake? We could use some cookies, brownies and other treats!
Thank you Sponsors: Woodland Village HOA, Lifestyle Homes and Harrah's Realty!
The Cold Springs Family Center is a non-profit operating under the Lifestyle Homes Foundation

Holiday Lights "House" Decorating Contest
Are you decorating your house this year?
Bring out your best "Clark Griswold" and join our contest!
There are prizes for the top houses!
Your house must be ready to go by Saturday, Dec. 8th!
Details:
 ENTER NOW -Judging will be held December 8th -16th
All houses in the Cold Springs Valley are eligible
To Enter: Register at or call the CSFC by Thurs. December 6th
Maps of houses will be available Saturday December 8th
 Winners will be announced via Facebook & postings at the Family Center on Tuesday December 18th
Do you enjoy looking at the Holiday Lights?
Then YOU be our JUDGE!
Pick up the list of participating houses at the CSFC available as of Saturday 12/8
Check out the lights between 12/8/18-12/16/18
Return your votes to the Family Center by 6pm on 12/17/18